Philip Nitschke
Philip Nitschke PhD, MBBS, BSc (Hons) is the Founder of Exit International and co-author of the Peaceful Pill eHandbook. He lives on a houseboat (woonboot) outside of Amsterdam in the Netherlands.
In 1996, Philip became the first doctor in the world to administer a legal, lethal voluntary injection under the short-lived Rights of the Terminally Ill Act 1995 (NT).
Four of Philip Nitschke's terminally ill patients used this law to end their suffering before the law was overturned in March 1997 by the Australian Parliament.
The overturning was possible because of a loophole in the Australian Constitution which allows the Federal Government to make laws for the country's Territories (s 122).
The Euthanasia Laws Act (known as 'the Kevin Andrews Bill') made it illegal for the Northern Territory Government to make laws on Euthanasia.
With the world's first law now gone, Philip was still approached by elderly and seriously ill people wanting help to die.
In response to this need, Philip Nitschke founded the Voluntary Euthanasia Research Foundation (now called Exit International) in early 1997.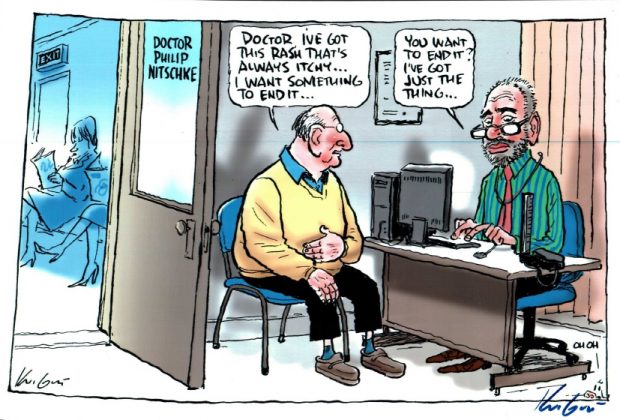 Early Life
Born in 1947 in rural South Australia, Philip studied physics at the University of Adelaide, completing a PhD at Flinders University in laser physics in 1972.
Instead of a career in the sciences, Philip went north to the Northern Territory to work with the Aboriginal land rights activist, Vincent Lingiari and the Gurindji people at Wave Hill during the time of the walk-off.
After the hand-back of land by Prime Minister Gough Whitlam, Philip became a NT Parks & Wildlife ranger. A serious accident to his foot saw Philip return to university, graduating from Sydney University Medical School in 1988.
Philip's autobiography Damned If I Do (with Peter Corris) was published by Melbourne University Press in 2013.
Philip Nitschke appeared on BBC's Hard Talk 2015 discussing why Suicide should be a Human Right. View HERE
The Back Story
In July 2014 The Australian Medical Board suspended Philip Nitschke's medical registration following sensational media coverage of the death of 45-year-old Nigel Brayley in Perth West Australia.
On 7 July 2015, the Supreme Court (NT) found the Board's decision to be unlawful and immediately restored Dr Nitschke's right to be registered as a medical practitioner in Australia.
Humiliated by their legal loss, the Medical Board then attached a list of over 30 conditions to Dr Nitschke's medical registration, including removing his name as co-author of the Peaceful Pill eHandbook, resigning from his work at Exit International and agreeing never to speak on Voluntary Euthanasia in public, anywhere in the world.
These extraordinary conditions left Philip with the choice of remaining a registered medical doctor, despite not practising medicine for years, or ceasing his life's work at Exit International.
In consulting the membership of Exit, overwhelming support was shown for Philip continuing his work at Exit.
On 27 November 2015, Dr Nitschke formally burned his medical registration certificate in Darwin, ending a 25 year career in medicine.
Philip left Australia for a new life in Europe in January 2016.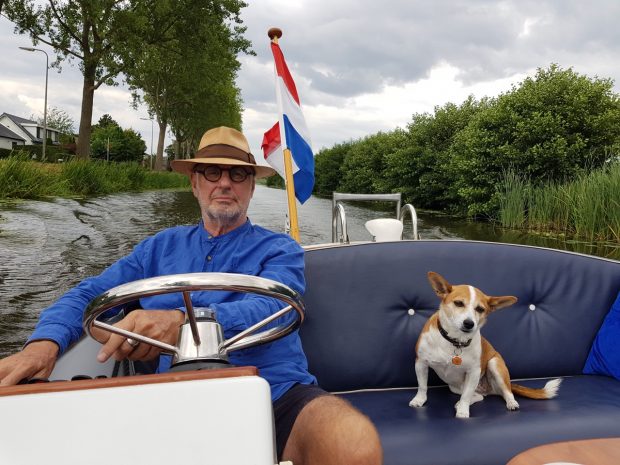 Current Affair report on the "Disrupting death" Australian 2019 Workshop tour from Philip Nitschke on Vimeo.
Awards
Rainier Foundation Humanitarian Award, 1996
Northern Territorian of the Year, 1997
Australian Humanist of the Year, 1998
Charles Southwell Award (NZ Association of Rationalists & Humanists), 2001
Philip is a eight-time nominee for Australian of the Year (2005, 2006, 2008, 2009, 2010, 2011, 2012, 2013) and twice a state finalist (2005 & 2006).
Philip was the only torch bearer at the 2000 Sydney Olympics to 'enjoy' a police escort!